Have fun at height in complete serenity

Our courses have been equipped since May 2019 with a continuous lifeline system innovative, making it possible to guarantee you zero risk stall.

Indeed, these carabiners connected by a system of magnets prevent you from unhooking yourself from the lifeline: impossible to unhook them simultaneously.

If your children are in the clouds, rest easy no fall is possible.


Make the most of your tree climbing family outing with peace of mind
This system reassures parents but also
organizations welcoming minors
(ACM: Accueil Collectifs de Mineurs) having many children under their responsibility.
This system of
interactive continuous lifeline,
patented by the company
click it
is used in several tree climbing parks throughout France.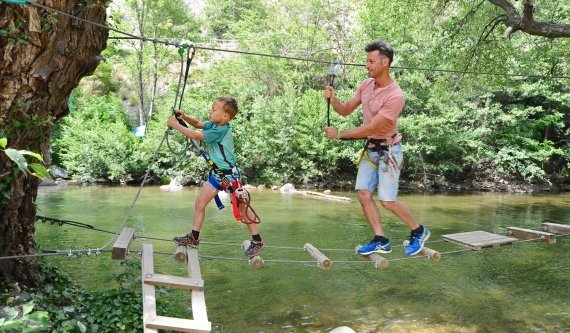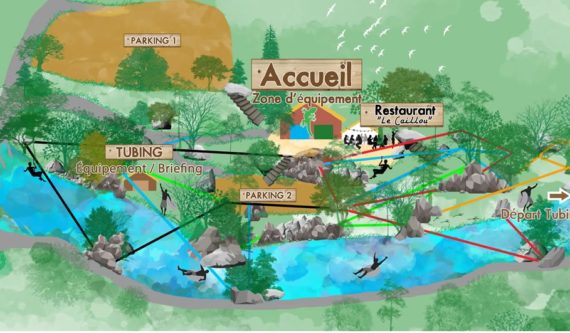 PROFESSIONALS of the monitoring with the small care
Beyond the technical installations checked annually and the Clic-it safety system erasing any risk of stalling, your safety depends on the monitoring and education of our teams of operators.
Graduates an CQP OPAH (Professional Qualification Certificate, Operator of Acrobatic Courses at Height) our operators are experienced and trained internally to the specificities of our fleet by thepermanent team before each start of the season.
Their accompagnement throughout the activity to a real impact on your practice and the passage of obstacles; well advised, you will exceed your limits in complete safety.
In case of blockage, they will be able to intervene in a very short time to relieve your anxieties or allow you to join the next platform via technical'evacuation.
To join the team park operators, get information from an approved training body. Our park is authorized to welcome CQP OPAH trainees to validate their diploma following their theoretical training.