Cafe - Restaurant Le Caillou
The rock offers you a authentic and tasty cuisine during the summer season, from June to September. Located in the heart of a magnificent wooded park à Marquixanes about Eastern Pyrenees, coffee - Restaurant Le Caillou welcomes you in a warm and friendly atmosphere. Treat yourself to a gourmet getaway just 25 minutes from Perpignan, 5 minutes from Prades and 40 minutes ofArgelès-sur-Mer ! Share in family, With friends ou romantic one moment enjoyable in a unique environment.
A café - restaurant at the crossroads of your outdoor leisure activities
Le Caillou is perfect for a snack break or a delicious lunch between two Outdoor Nature leisure park activities.
If you are going on a canyoning trip in the surroundings, enjoy a little coffee before your canyon descent or enjoy a good meal on your return!
Or, end your day of outdoor activities with a good dinner with friends or family.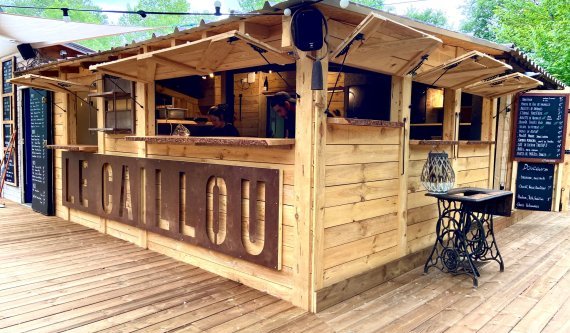 Planning, opening hours and access map
The Pebble is open 7 days out of 7 from June to September.
We welcome you in Marquixanes all day, from 8 am, to serve you a wide choice of coffees, drinks and savory or sweet snacks. Perfect for quenching all thirsts and satisfying cravings!
From 11 a.m. to 15 p.m., then from 18 p.m. to late at night, enjoy our delicious dishes concocted with love by our chef!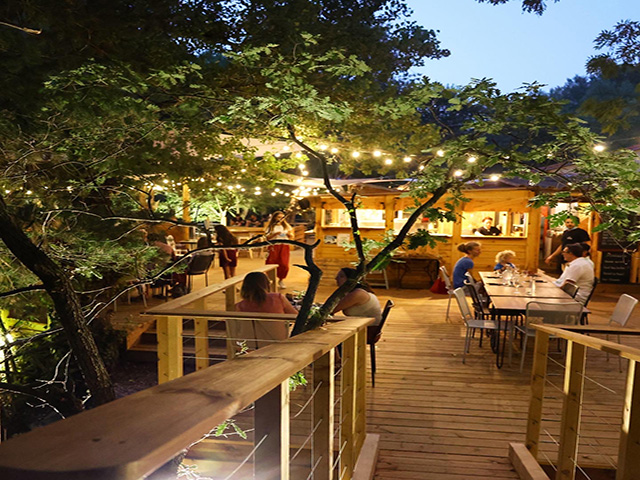 Great meal. Good atmosphere.
The meal is super good, the products are fresh and artisanal. The butcher's piece was melting in the mouth, the potato accompanied by its cream was succulent.
For dessert, the rice pudding was just killer! If I was from the region, it would be one of my favorite addresses.
The kind of place where you want to share a plate of tapas in the summer. A superb shaded terrace, very friendly waitresses and masterful cuisine.
The setting is absolutely incredible, as is the natural and relaxing atmosphere that reigns there. The service is top notch and there is something for everyone (tapas, dishes, cocktails).
It is definitely a place worth the detour!!
Gorgeous !!!! Everything was perfect 🙂👍 Very friendly welcome and service, local products prepared with originality, finesse... A treat!
A most pleasant and benevolent welcome. Generous quality cuisine. A pure moment of happiness. Thank you for everything !
Shaded, friendly welcome, very good food, only open in summer. Acrobatic park and water sports nearby. We will gladly come back!
Simply magic. A great setting, a dynamic and friendly team.
The kitchen at the top! Great products, well cooked. We were 4 with 2 children and a stroller. The top.
Above all, do not hesitate, a very beautiful place to discover. Unbeatable value for money. THANKS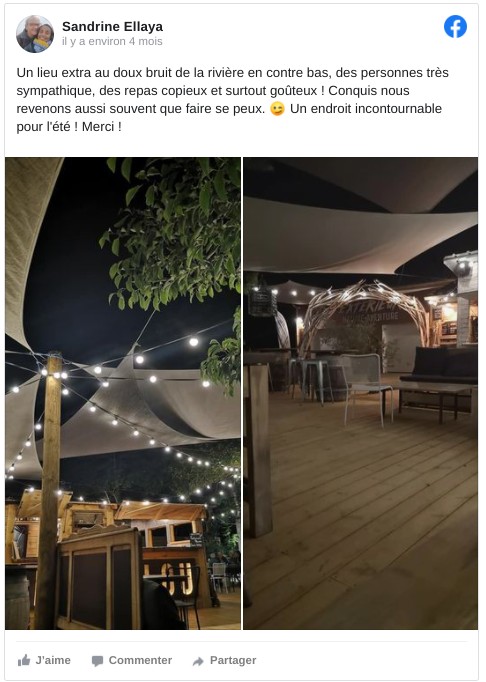 Le Caillou in Marquixanes: a must-see restaurant in the Pyrénées-Orientales
Lunch or dinner at Le Caillou
We welcome all lovers of good food and unusual decor! In a natural and preserved setting, treat yourself to good homemade dishes.
Concerned about ethical, responsible and quality cuisine, we favor the short circuit and select only fresh, seasonal and local products.
The restaurant menu is made up of original dishes that will satisfy all tastes:
a selection of tapas for a gourmet aperitif;
tasty starters;
delicious meat, fish or vegetarian dishes;
homemade desserts.
All our dishes being cooked on site, our menu offers only a few choices. This is our guarantee of quality and authenticity!
To accompany your meal, we offer a selection of local wines, carefully chosen to go harmoniously with your dishes.
Throughout the day, come and taste our assortment of snacks and snacks:
fresh sandwiches;
homemade fries;
sweet crepes ;
homemade ice cream;
cold drinks.
Café - Restaurant Le Caillou: an enchanting setting in the heart of the Pyrénées-Orientales!
The quality of our cuisine is not our only asset: the decor of the restaurant is quite simply magical!
Our magnificent shaded terrace is located in the heart of a wooded and green park, on the banks of the Têt river. The view of the surrounding nature creates a refreshing and relaxed atmosphere. At nightfall, the sound of running water, the chirping of cicadas and the dim lighting of lanterns plunge you into a magical atmosphere.
Our watchwords are authenticity, friendliness and quality. Come as you are, we welcome you with ease!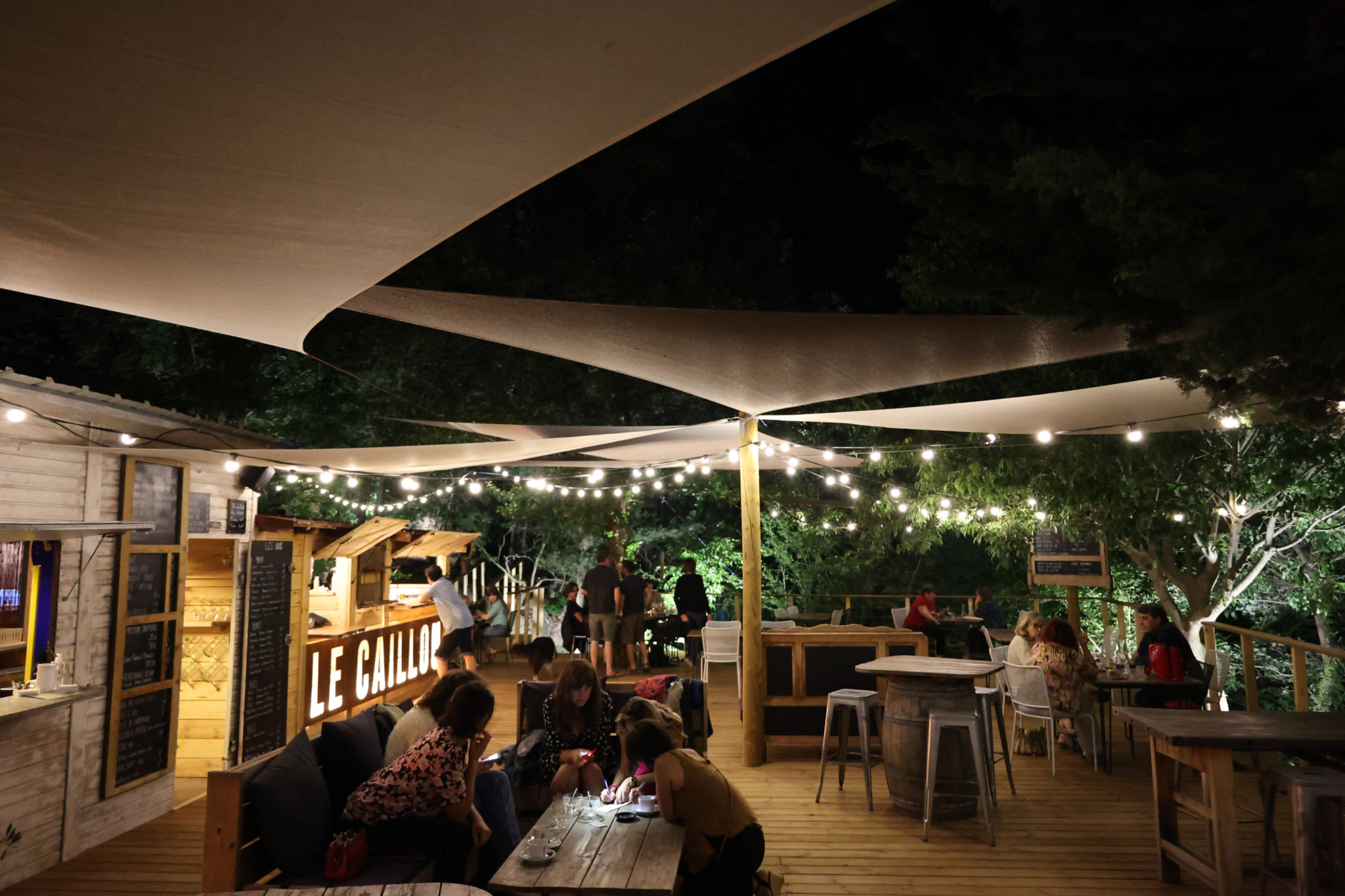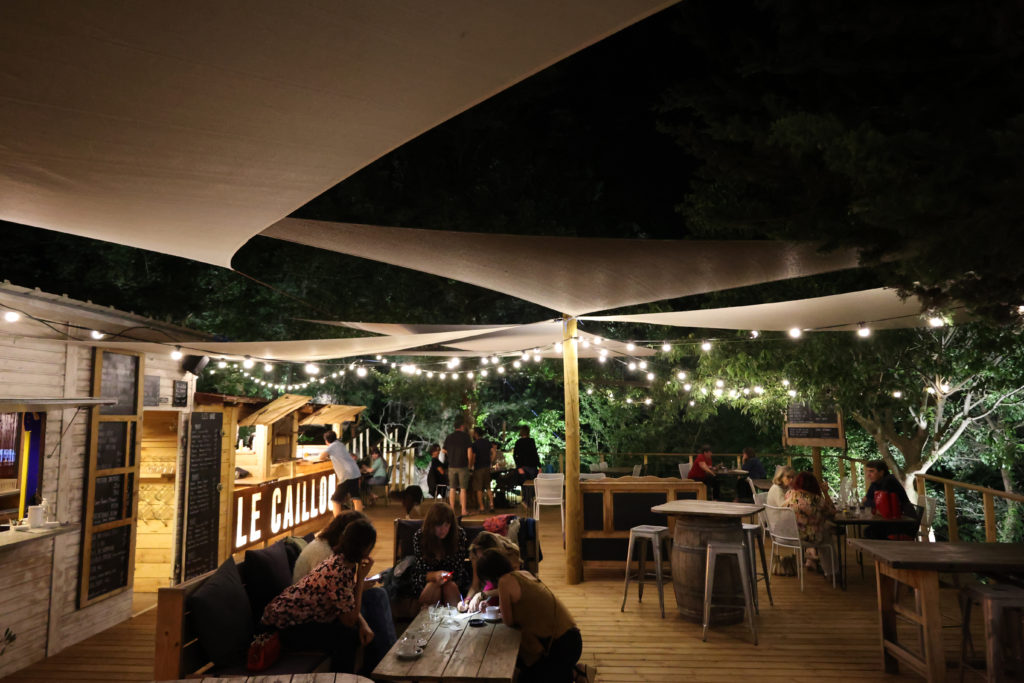 Le Caillou welcomes all your group events: birthdays, family meals, bachelor parties, association or corporate events.
Depending on your desires, we can create a tailor-made menu for you.
Are you (very) numerous? Good news, the restaurant can be privatized!
For more information or for a quote, contact us by phone at + 33 6 38 73 81 59