Tree climbing course for children
Le outdoor nature adventure park comprises 8 tree climbing courses suitable for children : 2 pitchoun courses for children from 3 years old, 3 green courses and 3 blue courses for children over 1m20.
Pitchoun course from 3 years old
Accompany your little budding adventurers and let them evolve all security on the suitable routes.
Accessible from 3 years, the "pitchouns" courses are reserved for children under 1m20.
You will be able to encourage and help your children to overcome the obstacles set up at "man's height" (about 1 m from the ground).
Pitchoun course 1:
alphabet bridge
Mesh tunnel
Swing
Slides and zip lines
Pitchoun course 2:
rock climbing
Net rope bridge
25m zip line
Introduce your children to the joys of nature and share a real bonding moment!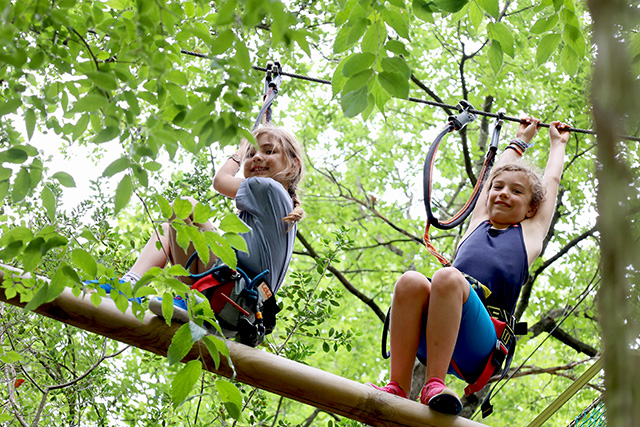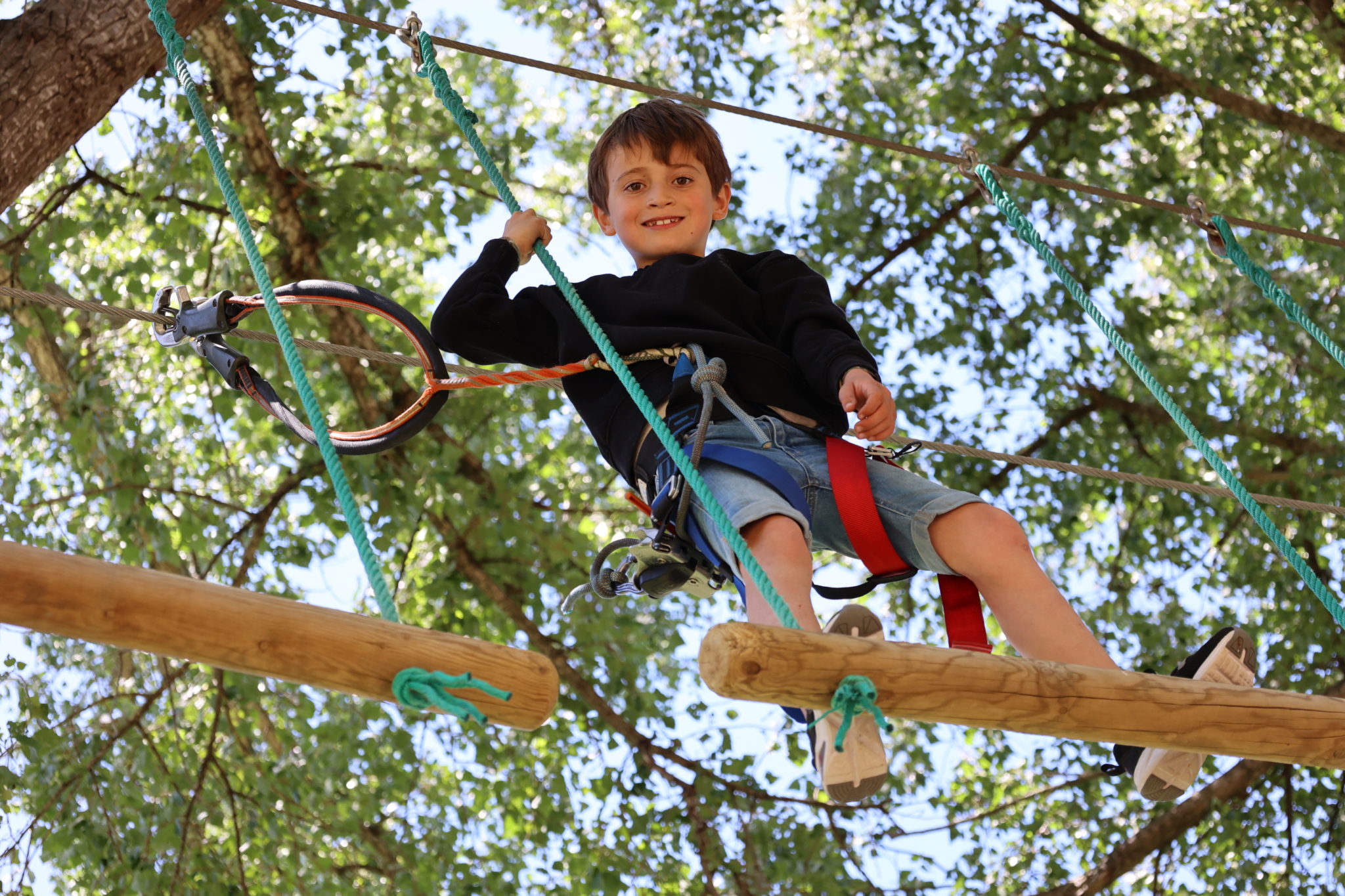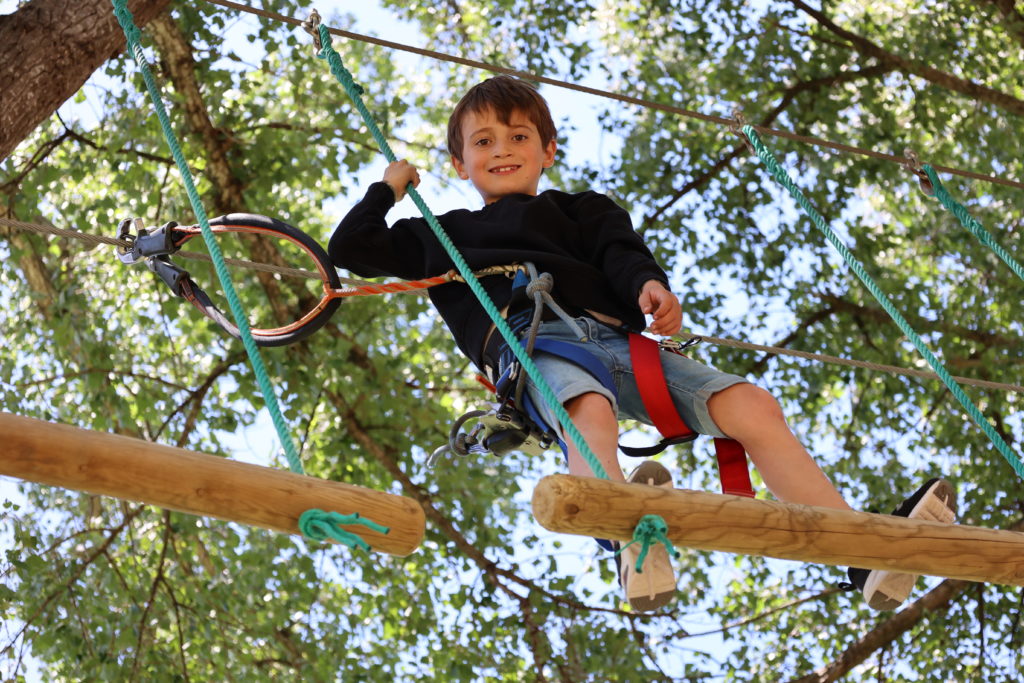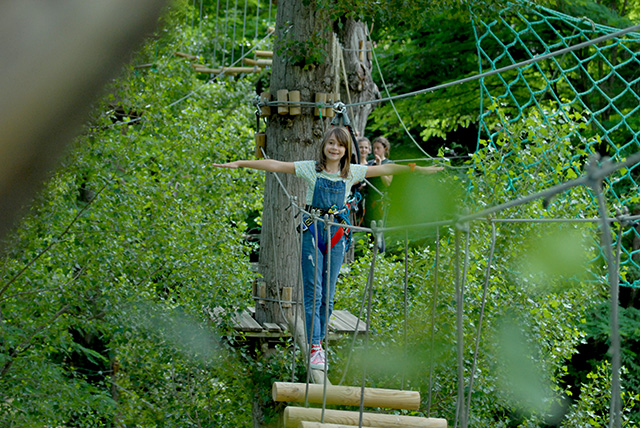 Tree climbing course for children from 6 years old and 1 m
3 green courses:
Experience your first sensations at height on Introductory courses accessible from 1m20.
These progressive courses are relatively close to the ground, to start gently and become familiar with the activity.
Ideal for children from 6/7 years old, share a great moment with your family!
Green Route 1:
↑ 4m high
Boardwalk
​Net tunnel
balance logs
Green Route 2:
↑ 3m high
Climbing wall
giant mushrooms
Tibetan bridges
Swing
Green Route 3:
↑ 5m high
Jungle Tracks
cabin on stilts
Ziplines up to 40m
3 blue courses:
Your first steps on the green courses have given you want more sensations ? Direction the blue courses, take height !
Just like the green courses, the blue ones are accessible to adults and children over 1m20 accompanied by their parents.
Cross the river on our zip lines: an adventure to share with the family!
Blue Course 1:
↑ 3m high
Tree house
Giant spider web to climb
Flying swing
Ziplines up to 40m
Blue Course 2:
↑ 6m high
Zip line over the 40 m river
Liana of Tarzan
U-cable
​Blue Course 3:
↑ 10m high
Elastic boards
Jungle Tracks
Net rope bridge
Zip lines up to 40 m
The red and black courses
For children from 1m, teenagers and adults
All information about the adventure park
Routes, prices and practical information