Unforgettable bachelor or bachelorette party
in the Pyrénées-Orientales (66)
Exterior Nature offers a multitude ofoutdoor activities for organize a bachelor party ou amazing bachelorette party. Compose your tailor-made day choosing à la carte outdoor recreation which will make the soon-to-be bride or groom. If you are looking for a single activity, choose a memorable group sports outing. We put all the ingredients at your disposal, for a EVJF or EVG original and unforgettable, Area Perpignan !
EVJF or EVG: sports outings in the Pyrénées-Orientales and Aude
Exterior Nature offers outdoor sports outings at the four corners of Eastern Pyrenees and in theAude.
If you want to book a fun and original activity for an unforgettable EVG or EVJF, You are in the right place !
Passionate about white water and climbing, we organize for groups, EVJF and EVG various sports outings. Choose the one that will please the future bride or groom:
For any information on our group activities for your bachelor party, contact us!
EVG or EVJF: à la carte activities close to Perpignan
Outdoor activities at the Exterior Nature leisure park
Our amusement park in Marquixanes offers fantastic outdoor activities for adults. All the animations are located on a single site, in the heart of a green setting two and a half acres.
Plan a crazy day, chaining group recreation each more fun than the other!
Tree climbing (from April to November)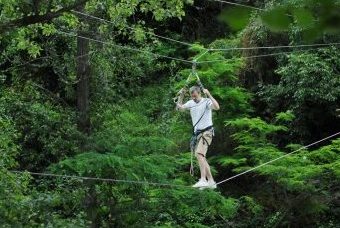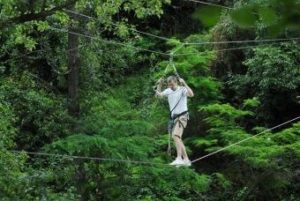 The future bride or groom is a fan of thrills ? Opt for the tree climbing course.
Our adventure park includes three red courses and one black course specially designed for teenagers and adults.
Three hours of activity, for adrenaline rushes and guaranteed laughs!
Explor Game (from April to November)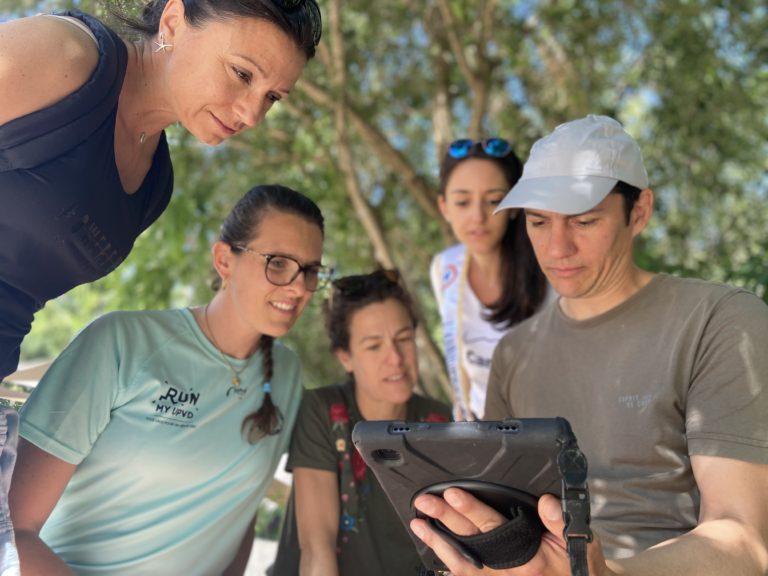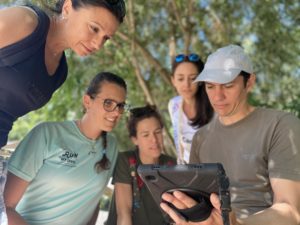 Halfway between treasure hunt, Escape Game et outdoor treasure hunt, the Explor Game is ideal for brides and grooms who appreciate games, investigations and puzzles.
Equipped with a digital tablet, set off on a huge field of outdoor games and immerse yourself in the fantastic world of Cellardhor. You have 1:30 am to accomplish your mission.
Tubing (in July and August)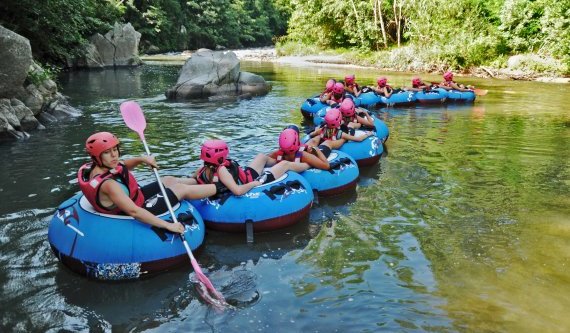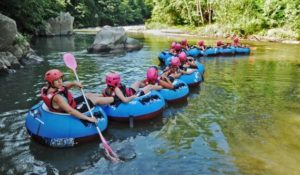 You want some throw the bridegroom into the water ? Then this is the tube for you!
Pendant one o'clock, go down all together the small river rapids on big inflatable buoys. Using paddles, organize races and relays, and challenge yourself. Laughter guaranteed!
Restaurant Le Caillou (from May to September)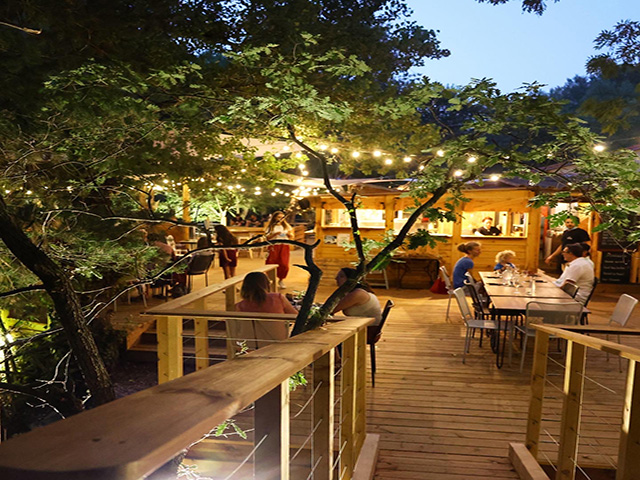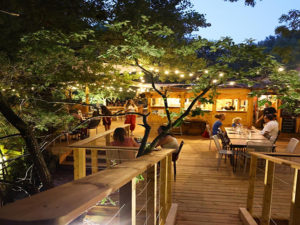 Between two activities, do a breaks déjeuner delicious with friends! Or, at the end of the day, enjoy a aperitif and a good dinner in a friendly atmosphere.
Take a seat on our beautiful shaded terrace and enjoy a tasty and authentic cuisine, made of fresh, local and seasonal products. The ultimate touch for a perfect bachelor party!
Compose your tailor-made EVJF or EVG day!
Choose one, two or three activities, which you can do over half a day, a day or a weekend.
Everything is planned so that your EVG or EVJF takes place in a pleasant and practical way. We provide you with all the useful amenities: toilets, changing rooms, lockers and free parking.
You are witness to the bride or groom and you have need a hand to organize the ideal EVJF or EVG ?
Contact us! Depending on your desires and your budget, we will offer you a tailor-made formula inspection and personalized group rate.
If you want to celebrate your friend's bachelor party over a whole weekend, we can also recommend accommodation nearby.
Unusual bachelorette party (EVJF): the Canyon Spa Cocoon
For sport and relaxation hen party in the region of Perpignan, we offer you an original formula: the Canyon Spa Cocoon !
Start your day with a canyoning initiation outing in the gorges of Molitg-les-Bains, 15 minutes from Prades. Get away with the girls for two o'clock of sports immersion in nature.
The Molitg canyon is accessible to beginners and does not require any particular expertise or physical condition. More info about this canyon here. And if you wonder what canyoning is, you will find the answer here.
At the end of the activity, you arrive directly in the gardens of the Grand Hotel de Molitg, where you are welcomed by the spa team.
After the effort, comfort! You then benefit from 2 hours of relaxation and spa treatments. Foot !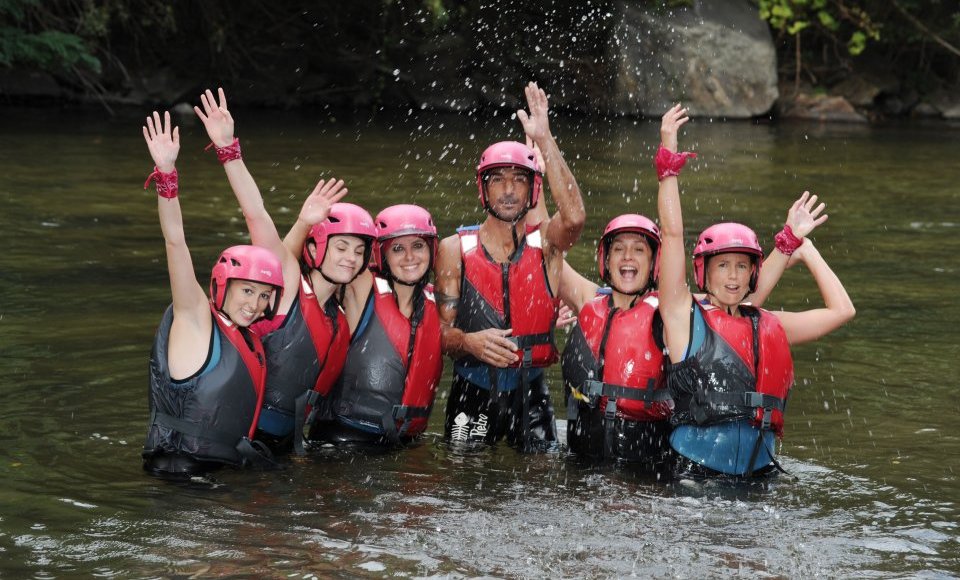 And if to close this beautiful day of EVJF you dine with friends in a unique setting ?
In just 15 minutes, join our Restaurant Le Caillou and its shaded terrace, in the heart of our magnificent wooded park. This is an opportunity to taste with friends a tasty food, concocted with local, fresh and seasonal products. More info about the restaurant here.
To organize and book this day specially dedicated to the future bride, contact us!