Business seminar and team-building
in the Pyrénées-Orientales and… beyond!
Exterior Nature organizes events specially designed for COMPANIES et associations. Discover our à la carte programs and our Turnkey formulas, for some business seminars and team building events in Pyrenees-Orientales (66), in France and abroad. Organize a stay or an team building day which will leave an unforgettable memory to your collaborators, employees, employees and partners!
Team-building in the Pyrénées-Orientales: choose your à la carte activities
For your seminar ou team building, we offer you a fun and sporty business challenge, in the form oftailor-made Olympics.
Our concept is to organize the activities and workshops of your choice, over half a day, a full day or several days. We create for you a unique and customizable event, according to your goals and wishes.
4 team entertainment centers
The Olympiads are divided into four areas, made up of a wide choice of fun, sporting and original activities, in the heart of nature:
The terrestrial pole to develop cooperation and team solidarity : treasure hunt, treasure hunt, orienteering, archery, laser biathlon, obstacle course, trail (running), mountain biking, rally, etc.
The aquatic center to promote communication and team performance : tubing (river descent on a buoy), canyoning, rafting, slalom or relay races with different boats (canoe, tubing, raft, etc.), diving, etc.
The aerial pole to enrich the trust and empathy of the team: tree climbing, pipeline, slackline, zipline over the river, etc.
The address and reflection center to increase team motivation and creativity : quiz, infernal tower, shuffleboard, Dutch billiards, giant solitaire, escape game, manual activities, etc.
All the animations are organized in the form of team challenges. A rotation system allows all the teams to meet at the different poles.
At the end of the day, a general classification is established to reward the team that has had the best collective intelligence and has been able to make decisions and solve problems as a group.
Activities to develop group cohesion
The Olympiad Challenge allows strengthen team spirit and highlight the collaboration, la competitiveness and complementarity of your group. In friendly atmosphere, your employees or collaborators get to know each other better and strengthen their ties.
Our concept is adaptable to all audiences and all levels, experienced athletes, amateurs or beginners.
We propose to organize your Olympics in our outdoor leisure park in Marquixanes, 25 minutes from Perpignan.
This challenge is also exportable and adjustable to the place of your choice. The Pyrénées-Orientales offer a fantastic playground! Between the Mediterranean coast and its seaside resorts and fine sandy beaches, and the mountain range of the Pyrenees, the choice is vast!
We can also plan your business day or stay in all regions of France and abroad.
Entertainment and additional services for a memorable stay or business day
In addition to the Olympiads and according to your desires, we can add at the end of the day, in the evening or on a second day, many bonus animations.
Federate and unite your team with:
Cultural visits ;
tastings of wines or local products;
cooking lessons ;
environmental awareness workshop;
artistic and creative workshops;
festive evenings;
etc.
We also take care of all the logistics of your event, according to your needs :
reservation of restaurants or caterers, organization of gourmet picnics or gourmet dinners;
reservation of accommodation (hotel, lodge, apartment, bungalow, campsite);
organization and booking of transport (plane, train, bus, vans, car, taxi);
services of a professional photographer and/or videographer;
etc.
This list is not exhaustive and can be supplemented by any idea, desire or particular need!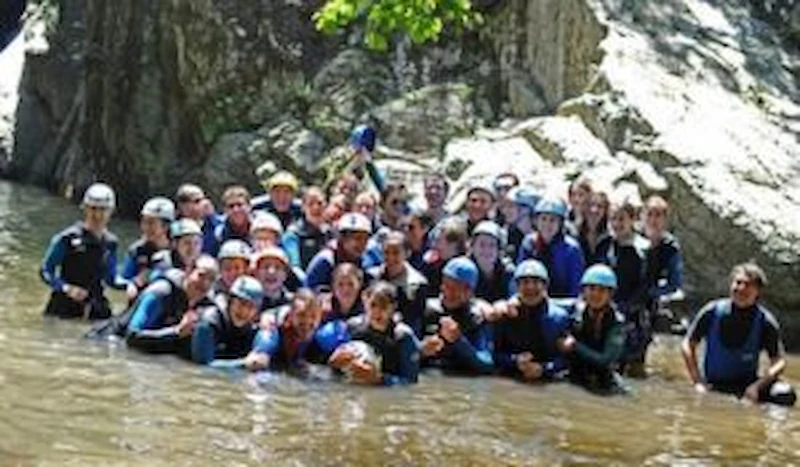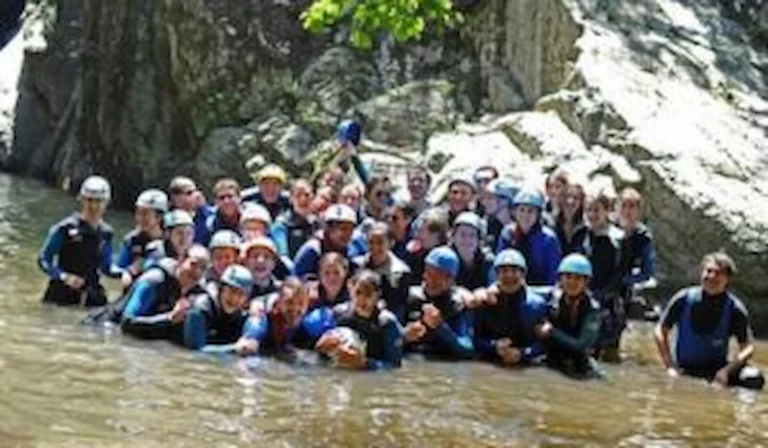 Prices for corporate seminar and team building Olympiads
Our prices vary according to the place of the event, the number of days, the activities chosen, the number of participants, the options chosen (catering, accommodation, etc.).
We invite you to contact us to discuss your project, your budget and your needs. We will offer you a personalized formula and prices.
Do you lack inspiration to imagine your ideal team building day? To give you ideas, consult some examples of business seminars and events that we have organized in the Pyrénées-Orientales, in France and abroad. by clicking here.
We are at your disposal to help you build your group cohesion event, according to your objectives, your team and your budget. For that :
Opt for a turnkey business seminar, a stone's throw from Perpignan
Offer your employees, collaborators and partners an unforgettable adventure and a wonderful opportunity to strengthen their cohesion and team spirit.
We offer Turnkey formulas, ideal for successful business seminars and team-building days.
These group cohesion days combine several pre-organized activities. All you have to do is choose from our different formulas:
Creative and sports activities in groups: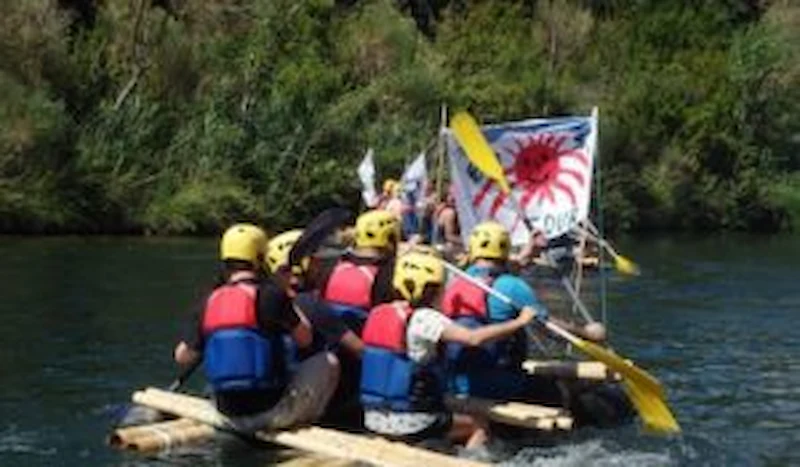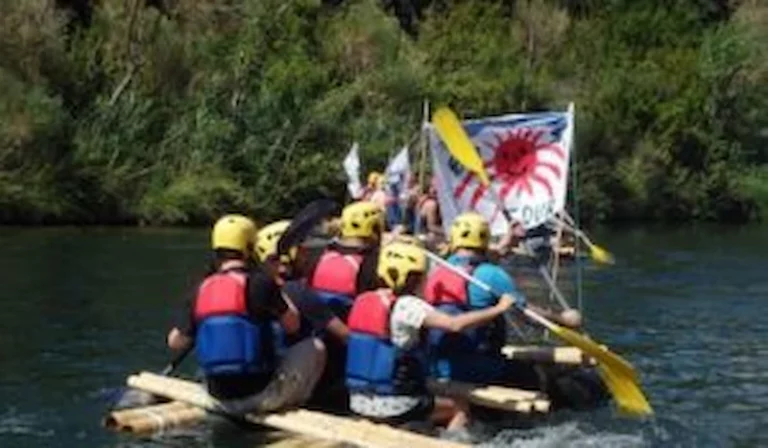 Raft building and racing
An unforgettable collective adventure!
Inventive and ecological team building: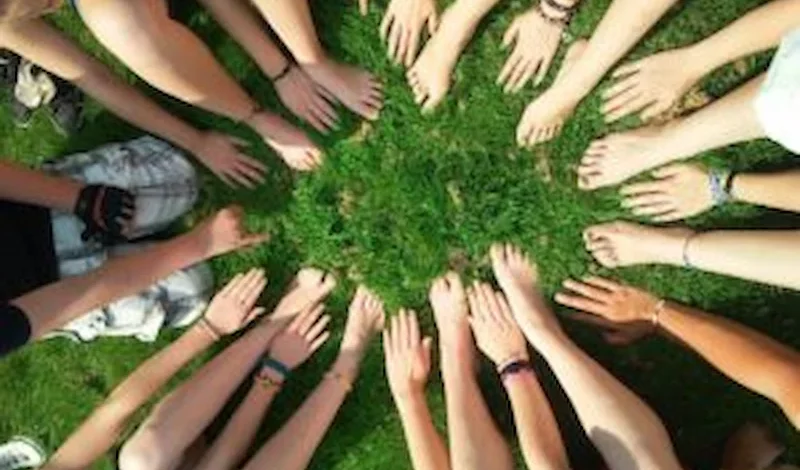 Collaborative building
Activities centered on the environment!
Water sports and gastronomy seminar: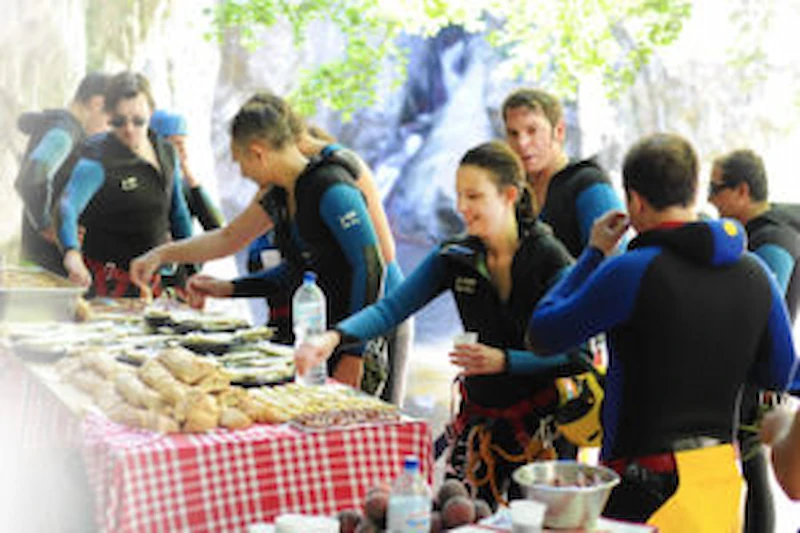 gastronomic canyon
A beautiful canyoning descent followed by a gourmet picnic!
Sport and relaxation team activities: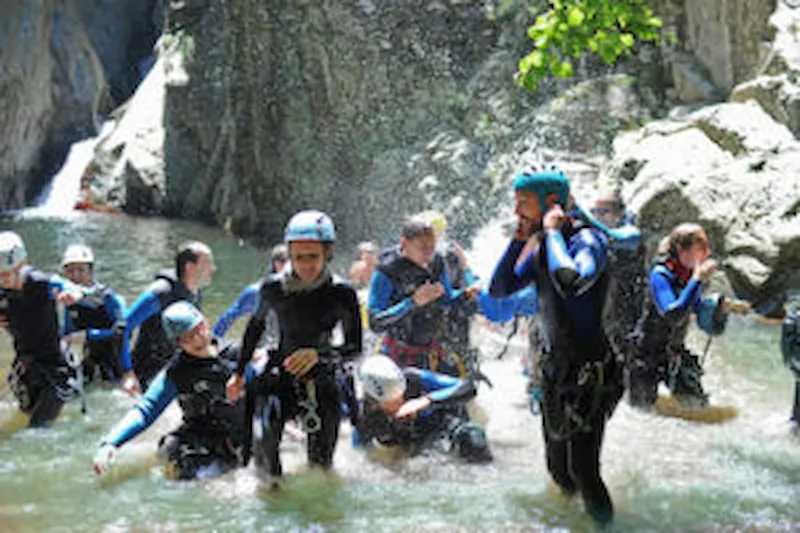 Canyon Spa Cocoon
Treatments and massages after a memorable canyoning outing!
Organize your seminar or team-building in the Pyrénées-Orientales!
Since 2010, Exterior Nature has been offering business or association seminars and team building events in the Pyrénées-Orientales, throughout France and abroad.
We put all our experience and our good humor into creating days and stays that suit you.
Organizing your corporate event with Exterior Nature means guaranteeing you:
a team of professionals at your service;
original and customizable activities at all levels;
group dynamics in a friendly atmosphere;
an unforgettable adventure for your team, your employees, your partners.
For any information on our offers, contact us. We will be happy to discuss and answer your questions.