Live strong moments with your young people in Marquixanes!
Recreational and educational outings in the great outdoors
Located 25 minutes from Perpignan, in the middle of the mountains in Marquixanes, the Extérieur Nature Aventure team is pleased to offer you a multitude of activities suitable for all ages, in a vast natural environment.
We have specialized for more than 13 years in the supervision of whitewater and outdoor activities and we would be happy to welcome you to our 2-hectare park, populated by hundred-year-old trees, located on the banks of the Têt river in the Pyrénées Orientales.
On site you will enjoy all the amenities: large car park (bus), toilets, changing rooms, lockers, picnic areas.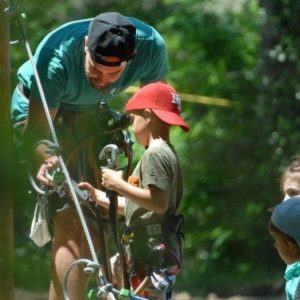 Tree climbing (from 3 years old)
Activity combining climbing and moving from tree to tree, you will benefit from 12 courses secure at all levels wilderness. Many workshops await you: rope bridge, Tarzan jump, wakeboard, Indiana Jones bridge, and zip lines over the river...
Going beyond the void – Autonomy – Mutual aid – Balance
Explor Games® (from 6 years old)
Reflection – Team spirit – Observation – Logic
Scripted adventure and exploration game, Explor Games® looks likeEscape Game en wilderness. As a team and equipped with a tablet, you will help the Order of Cellardhor druids to restore peace on Earth. For this you will solve many challenges in reality, awakening your 5 senses.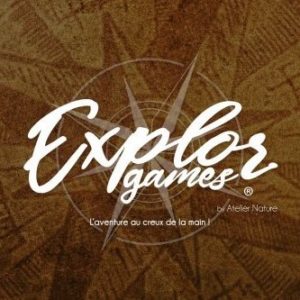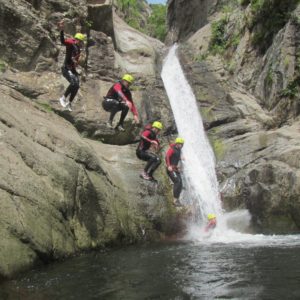 Canyoning (from 8 years old)
Activity combining hiking, swimming in white water and climbing, you will descend waterways through slides, jumps and abseiling. You will meet in a playful way a wild and preserved fauna and flora.
Awareness of the body and the environment – ​​Reactivity – Self-confidence – Endurance
Cliff climbing (from 5 years old) / Via Ferrata (from 8 years old)
Sports activity, you will learn about climb on rock walls and progress in complete safety. You will surpass yourself and enjoy exceptional landscapes.
Flexibility – Agility – Concentration – Creativity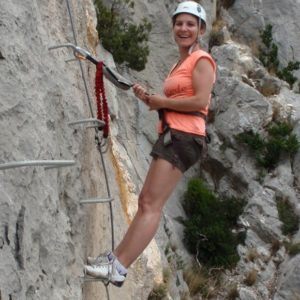 A unique moment, incredible memories
These immersions in the natural environment will allow you to discover local fauna and flora and geology. You will work on gross and fine motor skills as well as coordination. You will learn emotional control, control and self-confidence.
The team closely monitors the safety of the various facilities and activities, while being respectful of the environment.
The objective: to collect as much waste as possible along the river or park in order to carry out a common work using
of this waste in the form of an Orienteering Course:
– Beacons will be positioned between the banks of rivers and the surrounding forests. Questions will be
hung on each of them in order to score bonus points while respecting the allotted time and
collecting as much waste as possible!
– The waste collected will then be used to carry out a common work.
A creative leisure stand will be made available to refine their project.
On request for a quote via the following form.
Please specify the date and the desired activities as well as the number of people and accompanying persons.