An original outdoor birthday party
for children and teenagers
Your child was born in spring or summer, between April and September ? It is the time to celebrate your birthday outdoors ! Organize a original birthday in our tree climbing park à Marquixanes, at the heart of Eastern Pyrenees ! Invite your friends child ou Adolescent to celebrate together unforgettable birthday in nature.
A tree climbing birthday party for a child or teenager – Pyrénées-Orientales
A outdoor birthday party ? We join! Give your child or teenager a tree climbing outing with his friends ! The Outdoor Nature adventure park in Marquixanes (66) is an ideal setting for blowing out birthday candles in an unusual and original way. Surrounded by all his friends, your child will keep a wonderful memory of his day.
On the program: from , laughs and a real wilderness adventure !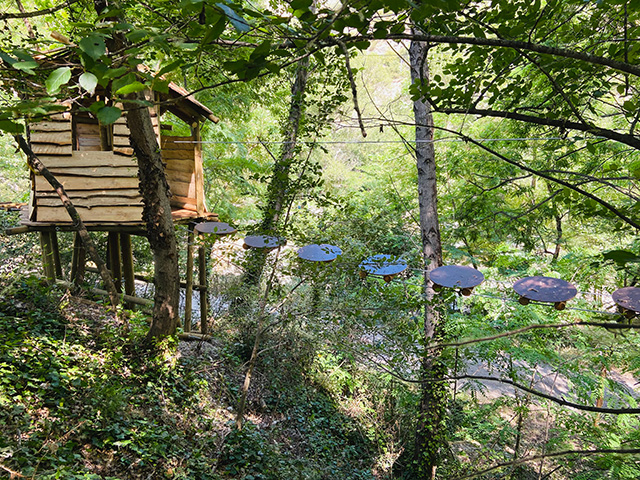 We provide you with all the ingredients for a successful birthday day :
A great playground 100% natural on a 2,5 hectare wooded park, open from April to September.
3 hours unlimited access to adventure trails.
Turnkey secure and adapted rope course at all ages of children, adolescents and adults.
Un quality supervision by a smiling and available team: briefing and ground surveillance.
Turnkey original invitations to color, which your child can distribute to their friends.
A picnic area by the river specially reserved for your event, for a lunch or a birthday party in the open air.
Le cafe – restaurant Le Caillou with its panoramic terrace overlooking the tree climbing park and the river (from June to September).
All useful amenities the smooth running of your day: toilets, free changing rooms, lockers, free parking.
Our gift for your child's or teenager's birthday: entry to the adventure park offered!
For more information and to obtain our group rates: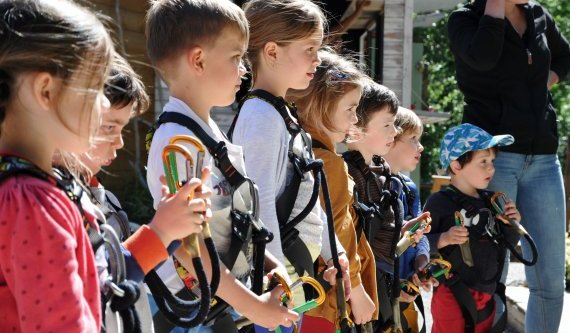 Children's birthday party at the Outdoor Nature tree climbing park (3 to 9 years old)
For children from 3 to 6 years old (less than 1m20) : let's go for the adventure on our 2 pitchoun courses, adapted to their age and size!
For children from 6 years old and 1 m tall: such real explorers, they set off on our 3 green courses. The more adventurous set out to attack our 3 blue courses (accompanied by an adult).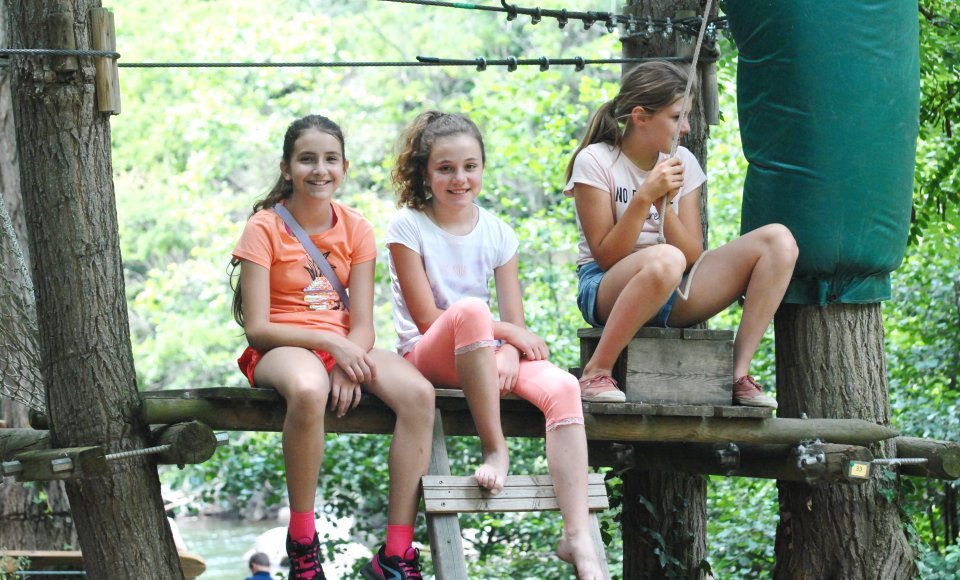 Birthday party for teenagers at the Outdoor Nature adventure park (from 10 years old)
The entire park is accessible to children and teenagers measuring at least 1 m 40 :
3 green courses from 2 to 5 meters high
3 blue courses from 3 to 10 meters high
3 red courses 5 to 8 meters high
1 black course up to 17 meters high
For your teenagers from 12 years old and/or 1m tall, give a birthday party that is twice as fun!