THE ACCROBRANCHE PARK close to Perpignan
Discover the biggest tree climbing park of Pyrenees-Orientales (66), in Marquixanes, only 25 minutes from Perpignan. A great opportunity to organize a original outing, nature and unusual en plein air ! Explore the routes of our forest adventure park, on the banks of the Têt river. There is something for all levels: children From the age of 3, Adolescents et adults.
The 12 tree climbing courses of the outdoor nature adventure park
children, Adolescents et adults are all welcome! Our different courses are adapted to all levels et all ages, There is something for every taste. The whole family can progress at their own pace, safely, through a system of continuous lifeline.
12 100% nature trails adapted to everyone's motivation: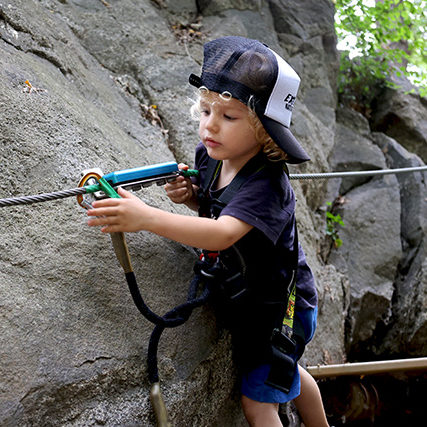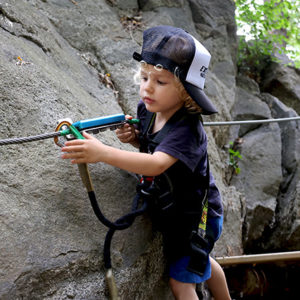 Pitchoun for children from 3 to 6 years old​
2 courses
Turnkey low easy routes so that parents can guide their children step by step. A real initiation of the little ones to the joys of the great outdoors and good moments of complicity to share!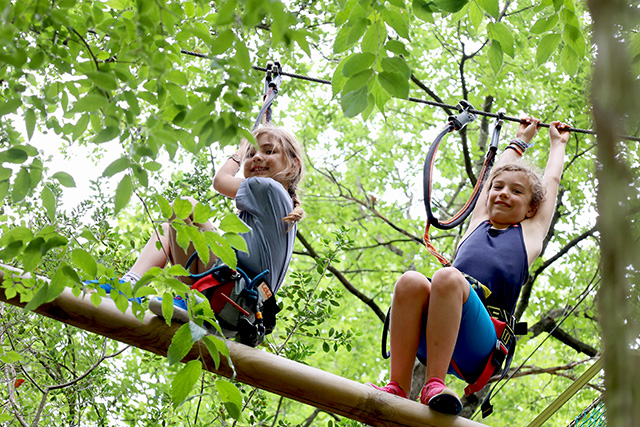 Greens for everyone over 1m20
3 courses
The little adventurers are ready to take the height in autonomy! Let's go for the adventure!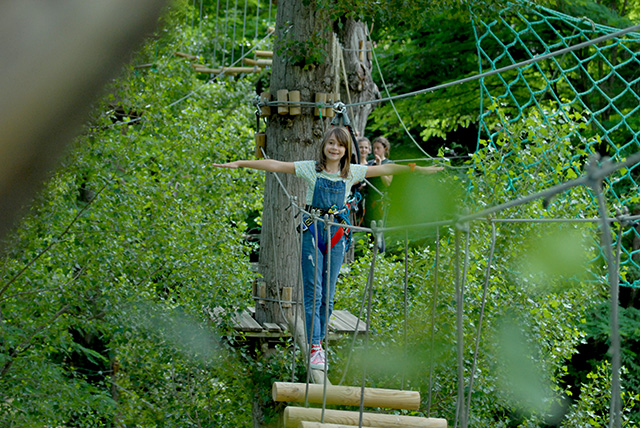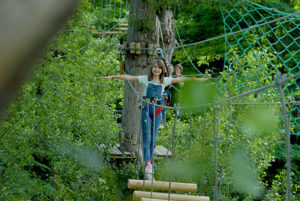 Blues for all audiences over 1m20
3 courses
Things are getting tougher, the obstacles are multiplying… and so are the giggles!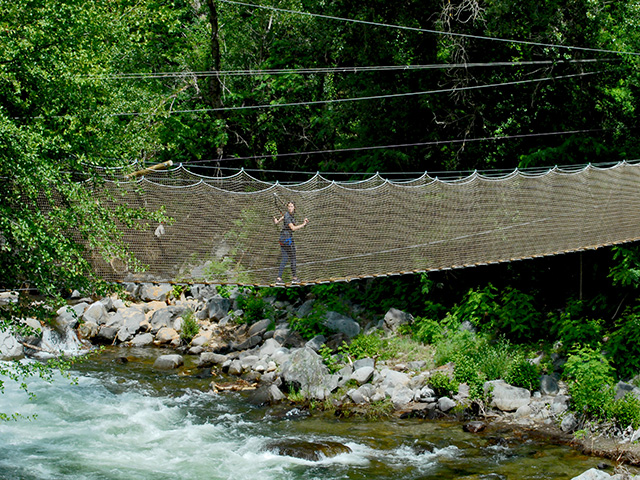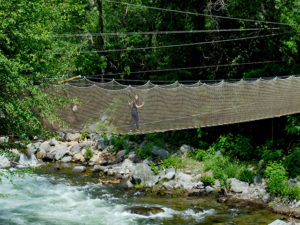 Red for all audiences over 1m
3 courses
Will you make it to the end of these frenzied journeys? Don't be afraid to jump into the void!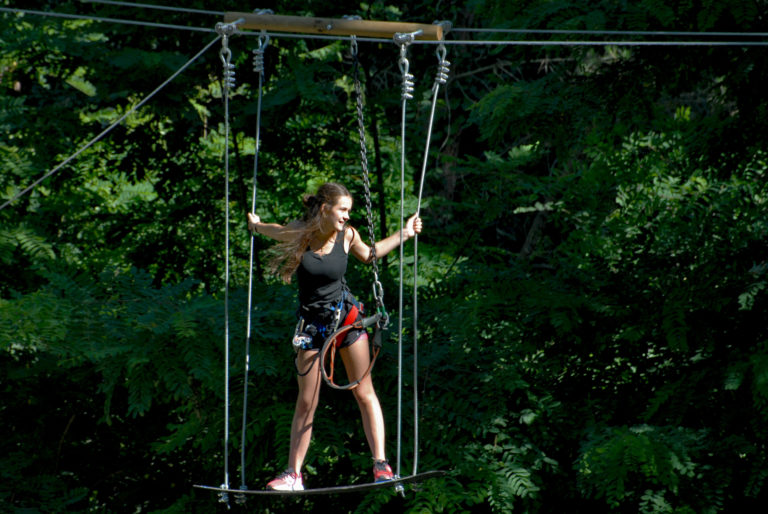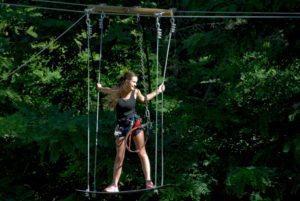 Black for a sporting public of + 1 m 50 and + of 50 kg
1 courses
The black run for the bravest… Strong emotions guaranteed!
The adventure, by our customers
Great afternoon spent, I highly recommend tree climbing, the team is on top, very warm welcome and the courses are great and well secured. Perfect for adults!
We had a great afternoon tree climbing. A big thank you for the welcome and the particularly friendly and available team. Lots of courses for all levels, enough to satisfy all ages, and you're tired before you've done the trick! The setting is very pleasant, we would like to come back in the summer for water activities.
Had a blast with my 8 year old child for tree climbing! There is a very friendly team accompanied by benevolence !!! Thank you for all 🙏🏼 see you soon for new adventures
Exceptional day! Family time and sharing on the tree climbing trails. The instructors are very friendly and available for every request. Top top top! Thank you all
Tree climbing day at the top! Hugo the instructor was great for the explanations and during the course as well as his colleague. Team at the top! Really cheap for access to all the courses! We stayed until 13:30/14pm without too many people. Excellent day I recommend!
Superb family tree climbing morning! Top-notch welcome and supervision: the instructors are very clear in their explanations and available whenever you need them (both for questions and to pick you up at the top of a zip line!) Varied courses in the heart of nature for all ages and all levels. Guaranteed sensations! I highly recommend !
Book your adventure in the great outdoors!
By phone 7 days a week
from 9 h to 20 h
Tree climbing in Marquixanes - Pyrénées-Orientales: practical information
Periods and opening hours of the adventure park
April to July : open every weekend, public holidays and school holidays 13 p.m. to 18 p.m.
July August : open everyday from 10 a.m. to 20 p.m., non-stop.
September to November : open every weekend, public holidays and school holidays 13 p.m. to 18 p.m.
From November to April : closed.
Access map to the adventure park in Marquixanes
The Exterior Nature outdoor leisure park is located in Marquixanes, in the Pyrénées-Orientales (66), just:
25 minutes from Perpignan
40 minutes from Argelès-sur-Mer, Saint-Cyprien and Canet-en-Roussillon
5 minutes from Prades
Tree climbing outing rates 25 minutes from Perpignan
Our rates include:
Le equipment loan specifically adapted to tree climbing courses: a harness fitted with lanyards and a pulley (for zip lines), as well as Clic-It carabiners allowing you to be 100% secure!
An pair of gloves for more comfort.
Un briefing detailing all the progress and safety instructions.
An s by qualified professionals.
You will have 3 hours of activities to launch you on all our courses.
Want to spend a full day in nature ?
Try our Duo entry formula : Tree climbing (3 hrs) + Tubing (1 hr): €36.
Nature outdoor adventure park: good to know
Your security is our priority
Conquer the treetops in complete safety!
Our adventure park is equipped with a continuous lifeline system to guarantee a zero risk of dropping out.
Users have two carabiners click it connected by a system of magnets, which prevents them from being unhooked simultaneously: there is always a carabiner hooked to the lifeline!
Tree climbing is a independent activity, with supervision but without frame.
The entire park is constantly supervised by qualified professionals from the CQP OPAH (Certificate of Professional Qualification, Operator of Acrobatic Courses at Height).
Our opérateurs is experienced et trained internally to the specificities of our park by the permanent team, before each start of the season.
In case of blockage, they intervene quickly to soothe your anxieties. They advise you on how to overcome obstacles and help you reach the next platform using evacuation techniques.
Children are the responsibility of their parents. The safety instructions must be observed.
It is advisable to bring appropriate clothing : closed sports shoes and casual clothes will allow you to make the most of your day, in complete safety.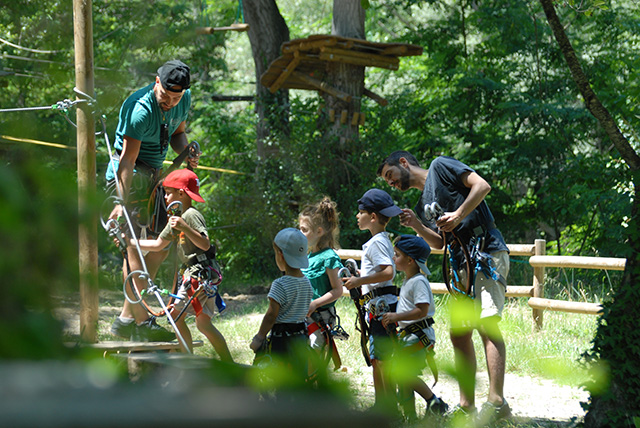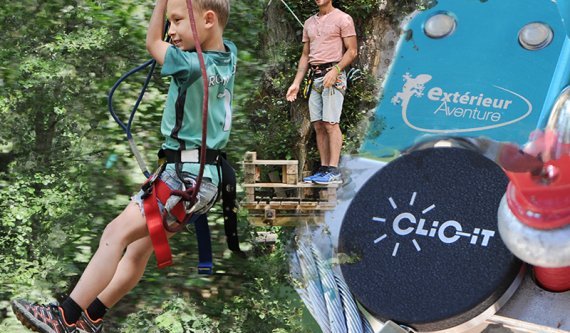 Everything is planned to welcome you all day long!
Take advantage of our restaurant "Le Caillou".
The chef offers you a simple and gourmet cuisine, prepared with local and seasonal products.
From the top of its shaded terrace, it offers a panoramic view of the entire site and an ideal observation post for guides.
It is also possible to picnic along the river on a landscaped area.
The Outdoor Nature leisure center is equipped with all the amenities that will make your life easier: toilets, free parking, lockers, etc.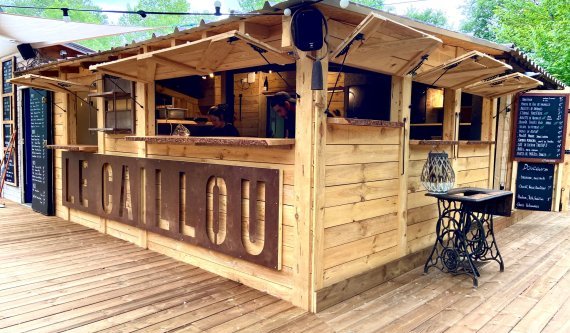 A superb tree climbing park close to Perpignan (66)
Do you want to share a nice activity and fun with your in family or your as a group à near Perpignan ? Try the adventure in the middle of the forest! Exterior Nature welcomes you to its 2,5 hectare tree climbing park, in the heart of Pyrenees-Orientales (66).
En holiday or weekend, come live a outdoor experience at the foot of the Canigou, just 5 minutes from Prades, 25 minutes from Perpignan and 40 minutes from Argelès-sur-Mer, Saint-Cyprien and Canet-en-Roussillon !
Evolve fromtree to tree, cross monkey bridges, climb to scales, pull yourself up thanks to the ropes, climb giant cobwebs and cross the river at full speed on our mega zip lines, up to 160 meters! All the ingredients are there to spend a day close to nature and rich in thrills.
The Outdoor Nature leisure park is located on an exceptional preserved site, along the river of the Tet and in the shade of trees rising to more than 12 meters in height. It's the natural setting perfect for fun with family or friends, while enjoying the freshness by vegetation generous. Laughter, fun and unforgettable memories guaranteed!
Outdoor Nature adventure course: the most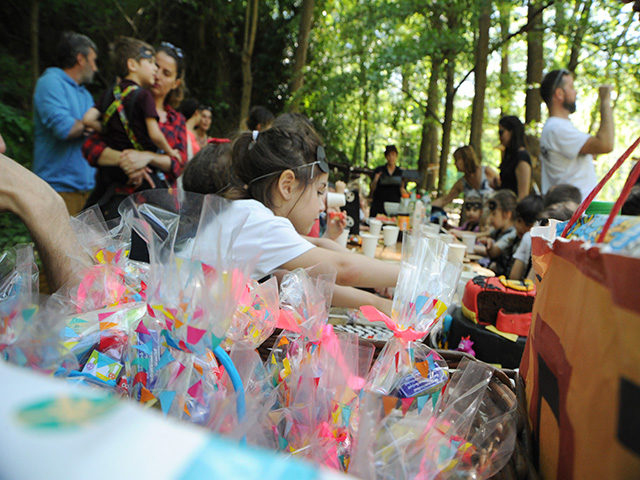 Friends group, birthday party, bachelor or bachelorette party : tree climbing is a great activity to practice in a group, to make lasting memories.
The Outdoor Nature outdoor leisure park is also ideal for leisure centres, outdoor centers and schools, for fun outings as close as possible to nature.
Business, association, community: organize your day of cohesion "team building" on the tree climbing park of Marquixanes.
For any quote request and to find out about our group rates: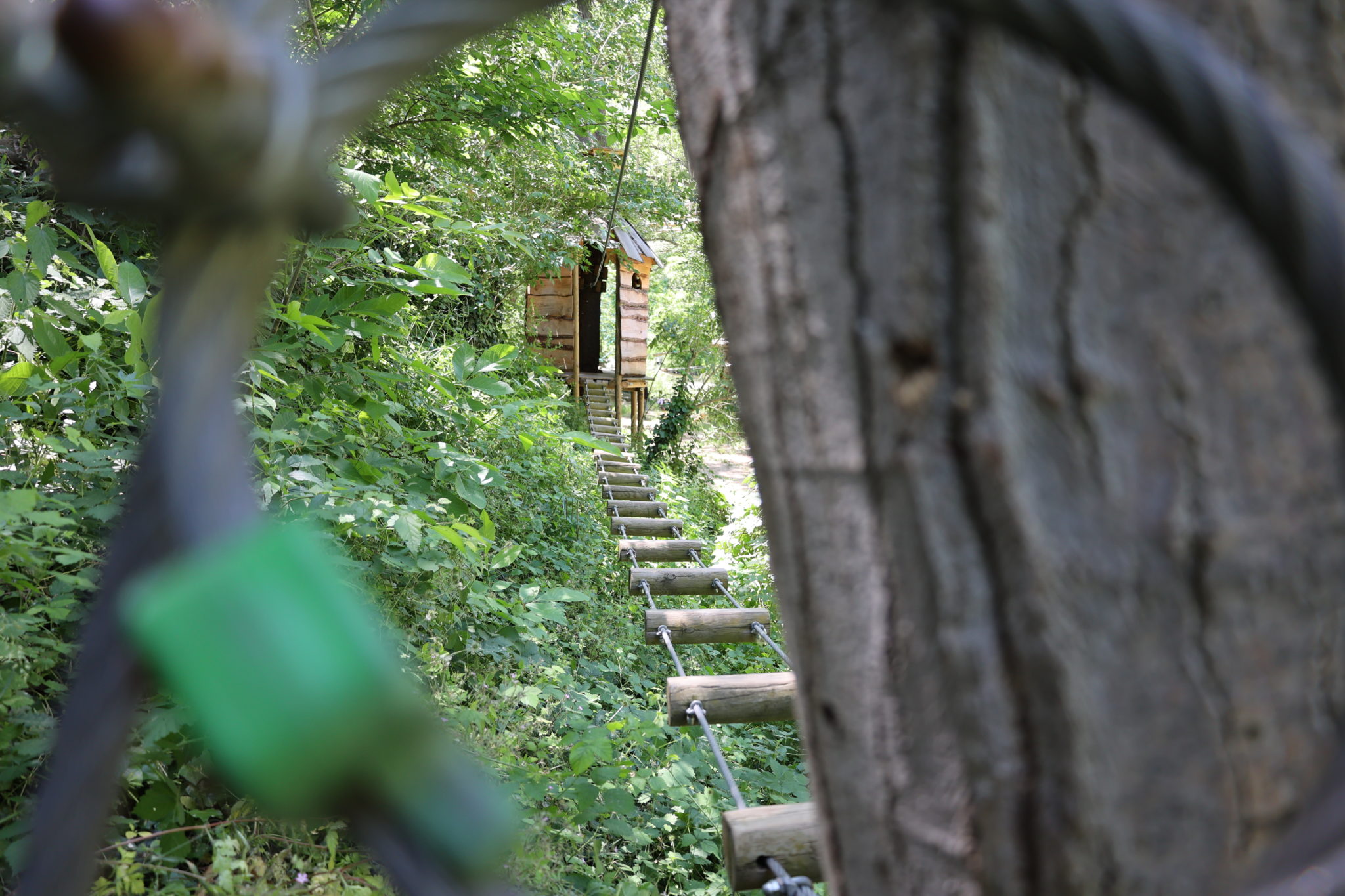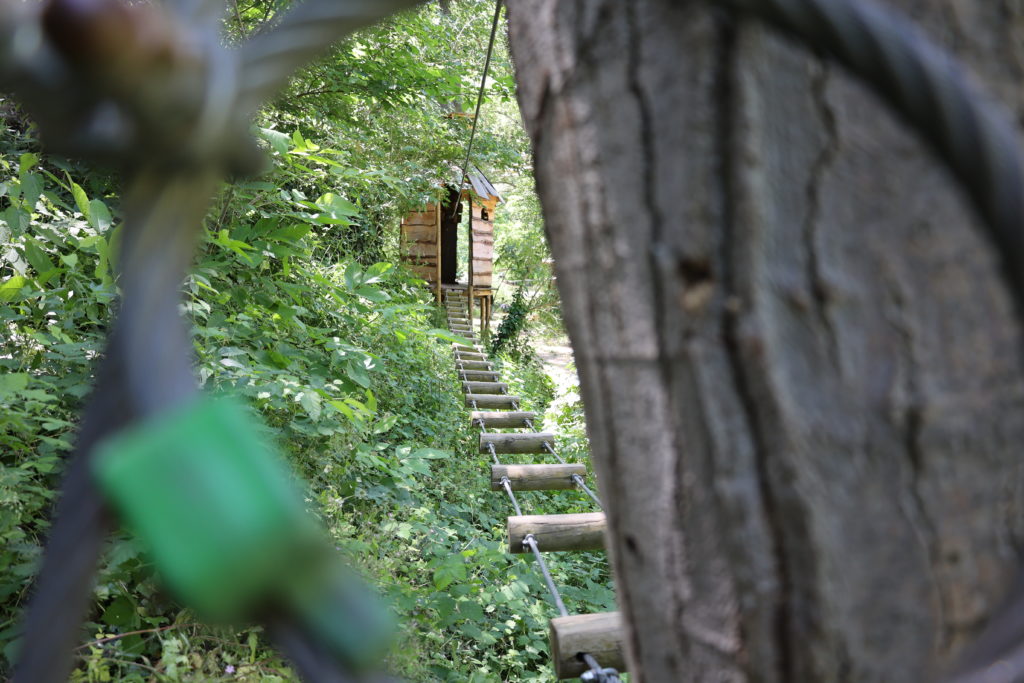 Tree climbing by Exterior Nature: respecting and protecting trees
Interest nature outdoor adventure park trees are many different species: holm oak, hackberry, acacia and black poplar.
In order to preserve and protect them, we respect a few essential rules:
We do not drill trees, all our structures are made by compression.
We change all compression points every three years, so as not to interfere with tree growth.
We prune them every year, so they can breathe freely.
We have all the trees in the park checked every year by a phytosanitary expert.
Discover all the outdoor activities of our leisure park
To learn more about tree climbing and adventure parks, check out our blog posts: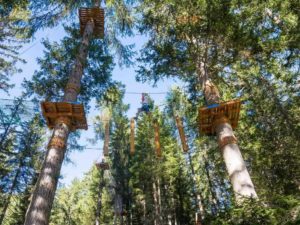 All you need to know about tree climbing Since the 2000s, tree climbing parks have multiplied throughout France, for the most
Read more "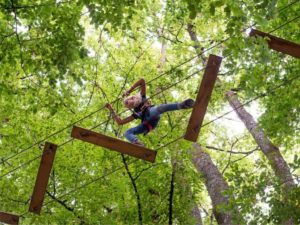 6 good reasons to go to the Outdoor Nature adventure park (66) The adventure park, also called tree climbing park, is a great outing to
Read more "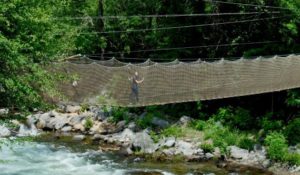 The adventure park: a good idea for a nature outing in the Pyrénées-Orientales – 66 You are on vacation or a weekend in the region
Read more "